The State of the Industrial Internet of Things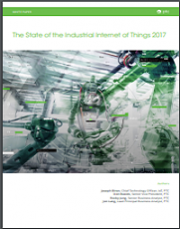 The transformative potential of IIoT is no secret. From industry to industry, IIoT technologies will transform the way organizations design, manufacture, operate, & service products.
In this bi-annual research series, PTC provides up to date, data-driven adoption and use case analysis to inform the industry on the rapidly-evolving opportunities of the Industrial IoT. Combined with third party research, these market analyses represent some of the most comprehensive Industrial IoT data available.